Pinetop-Lakeside Arizona: Luxury Tiny Home Community –
WE ARE FINALLY OPEN FOR BUSINESS!!! Now accepting space leases, and purchase contracts for our homes! Contact us for the Grand Opening Specials!! Contact for details.
We have the ability to build one of our models for you, or build completely custom through our design process!
We have partnered with a custom Tiny Home Builder and Now you can design your very own Tiny Home! Choose your colors, Tiny Home size, deck area, interior, etc.!! Second home Tiny living has never become so obtainable!
The first Tiny Home Community in the White Mountains of Arizona! Most of the Tiny Homes will range from 160-399sq ft, with an optional pod that can be sized up to 144 sq ft!!
We are now accepting leases in our Community!! We have also added more space per property and have downsized the initial 50 spaces to only 45, so please submit your inquiry below to get added to our list or call LuxTiny at (928) 228-8403 Choose your lot now! Lease starting at only $329-359/month which includes water, sewer and trash! Luxury affordable housing in the Beautiful White Mountains of Arizona!!
Our community will be leasing very soon! Next couple days…. Watch out for the email! Are you going to be one of the First Tiny Home Residents!! In house financing available with 10-20% down… Most our homes will range from 39k-79k depending on size, upgrades, etc.. We look forward to meeting everyone interested in this incredible movement!!
Have you chosen your model? Chose your lot? Ready to become part of LuxTiny? Fill out the Intent to Lease form and secure your position with LuxTiny. Click Here…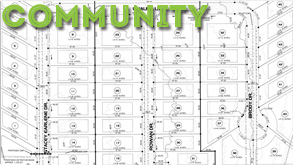 STAY IN TOUCH